Best Selling Beginner Wakeboards 2022
Great wakeboards for beginners to get you out on the water and enjoying the thrill of wakeboarding
Getting the right beginner wakeboard makes all the difference
When you're starting to learn to wakeboard, at any age, having a beginner wakeboard with features that will make it easier to get up out of the water, will boost your confidence in no time.  And once your up and wakeboarding, you want a board that will be forgiving and give you a smooth, stable and predictable ride.  Our guide to choosing the best wakeboard for beginners will help you understand the different features to look for.  
Many manufacturers make wakeboards that are specifically designed for beginners.  They have deep,  molded in fins and removable center fins, which are great for stability and control.  You also want to choose a good sized board, one with a large surface area will be more stable and easier to ride.  
A continuous or hybrid rocker are often recommended for beginners as they tend to be easier to control, give height off the wake without requiring too much skill from the wakeboarder, and are great for carving out on the flats.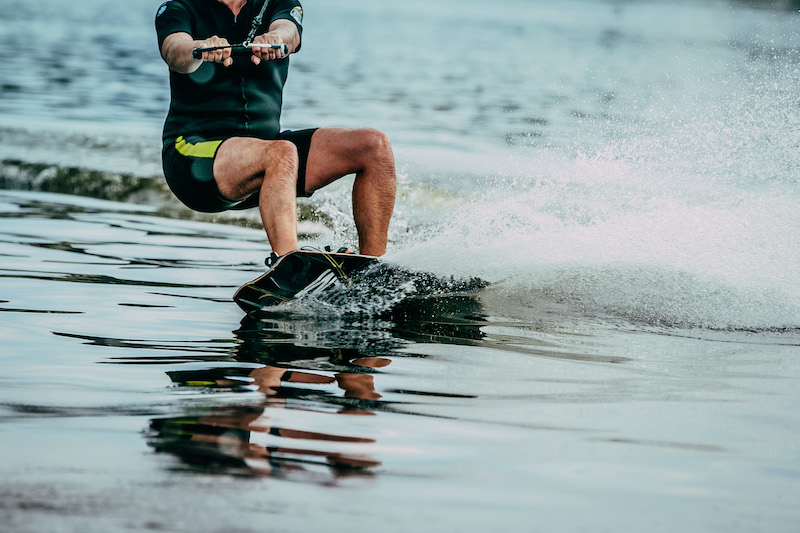 Comparison of Wakeboards for Beginners 2022
Our top 2022 wakeboards for beginners have been carefully chosen to help you have a successful wakeboarding experience.  If you are looking for more information about wakeboarding for beginners, we have helpful advice about safety, the gear you need, and don't need, towing and more. 
In the following summaries, we provide a brief review of each wakeboard.  For more detailed information, click the Read More link to help you decide which wakeboard is going to be best suited to you.